Rev. Sangye Hawke
Minister
Rev. Sangye Hawke
Lead Minister
Reverend Sangye Hawke is a recent graduate of the progressive Unitarian Universalist Seminary, Starr King School for the Ministry of Oakland. Sangye also received the Bodhisattva Vow in Karma Kagyu Buddhism in 1994 and is also devout practitioner of Tibetan Buddhism. Sangye received their call to Unitarian Universalist ministry while working as a historic cemetery preservationist in the city of Santa Cruz, California. It was here Sangye discovered and repatriated over 11 Unitarians buried there, discovering their role in the history of that community. In early 2021, after receiving her/their Master of Divinity, Sangye was welcomed into Fellowship by the UUA and ordained by two congregations, each part of California's history: the Unitarian Universalist Society of Sacramento and the Unitarian Universalist Fellowship of Santa Cruz County, California. Sangye also identifies as BIPOC (Black, Indigenous Person of Color) and serves as an active member of Diverse & Revolutionary Unitarian Universalist Multicultural Ministries (DRUUMM).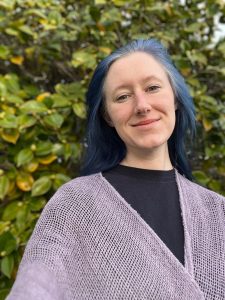 Esther Wallace, M.Div
DREF
Esther Wallace, M.Div
UU Ministerial Aspirant
Director of Religious Exploration and Fellowship
Erik Halseth, M.Div
UU Ministerial Candidate,
Adjunct Ministry
Reverend Beck Leyser, M.Div
Community Affiliated Minister
Reverend Becky Leyser, M.Div
Community Affiliated Minister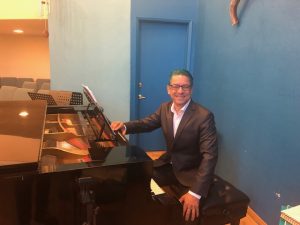 .
Michael J. Mares
Choir Director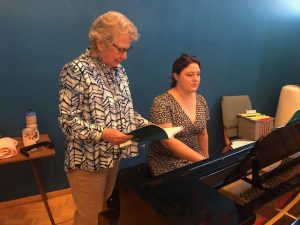 Ann Palowitch, Piano Accompanist
Bob Miess became our office manager in 2020. Ordained as a Lutheran minister over 45 years ago, he chose a secular career in technology after three years in the ministry. Bob became a member of the First Unitarian Church of San Jose in 1998, and has been Unitarian Universalist ever since. He works with a dynamic team of Office Associates to support the ministries of our congregation. He and the Office Associates can be reached
by email here
. If you would like some help with something, or you would like to be a part of the team, or if you have any questions about how we do what we do, he would be happy to help. Just
email him here
.