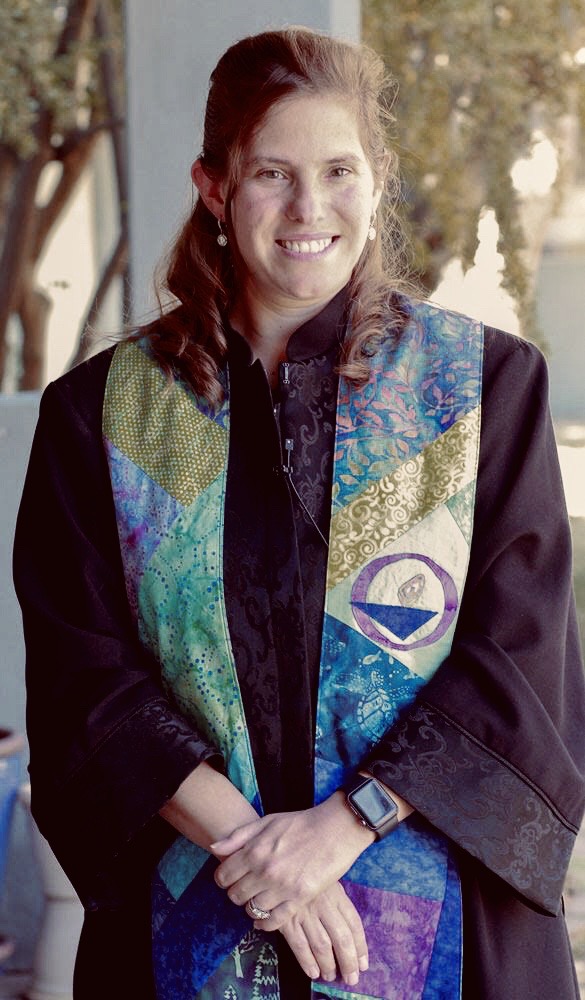 Rev. Eleanor Kilpatrick
Minister
Rev. Eleanor Kilpatrick
Minister
Rev. Ellie Kilpatrick began her settled ministry with UUCiL on August 1
st
, 2019. Originally born and raised in New York City to an interfaith family, she found her way to Unitarian Universalism in 2010. She has a B.A. in religion and history from Oberlin College and a Master of Divinity from Yale Divinity School. After graduating from YDS, she moved to Rochester, NY for her official UUA internship in 2012-13. She moved to the South Bay Area in 2013 with her husband, Mick, where they have lived for the last six years.
Rev. Ellie's background in ministry includes hospital chaplaincy, congregational ministry, community ministry, and justice ministry. She was officially granted preliminary fellowship with the Ministerial Fellowship Committee in 2018, and ordained in June of 2019.
When she is not with the wonderful members and friends of UUCiL, she is with her two year-old daughter, Tali, her husband, Mick, and their dog, Angie, all of whom inspire her life and ministry. She loves theater and singing and may burst into song with you if you are singing a show tune. More than anything, Rev. Ellie loves facilitating connectedness, joy, presence, and love. Community and care is the center of her ministry, though she is always eager to seek intellectual rigor, spiritual growth and transformation. If you would like to meet with Rev. Ellie, she would love to hear from you at reverendellie@uucil.org
Bob Miess
Children & Youth Coordinator
Bob Miess
Children & Youth Coordinator
Bob Miess became the coordinator of the program in 2016. Ordained as a Lutheran minister over 40 years ago, he chose a secular career in technology after three years in the ministry. Bob became a member of the First Unitarian Church of San Jose in 1998, and has been Unitarian Universalist ever since. He's always open to conversations with adults and young people about our programs for children and youth, so if you have thoughts or concerns, please feel free to chat with him after a service or
email him
.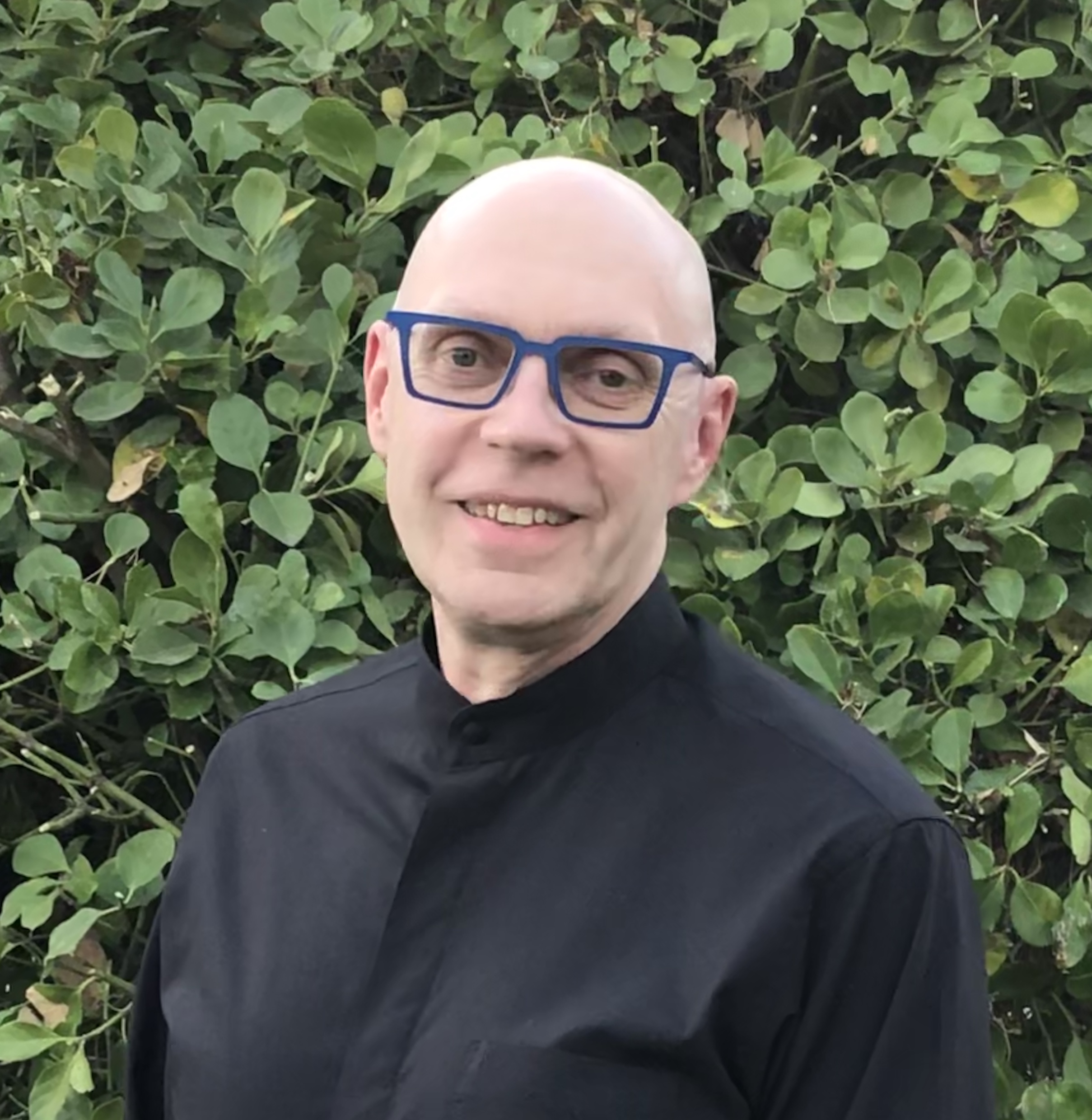 Mark Brekke
UUCiL Choir Director
Mark Brekke
UUCiL Choir Director
Mark Brekke, UUCiL Choir Director, is passionate about music ministry and its power to transform people's lives. He has been a church musician for over fifty years, beginning as a boy soprano and oboist in a large Lutheran church in Minnesota, the state he called home until 2018. As a choral singer through mid-life, he performed under the direction of many prominent conductors including Frederic Hilary, John Ferguson, Dwayne Jorgenson, Roger Wagner, Stanislaw Skrowaczewski, and Robert Shaw.
Beginning in 1997, he turned to choral conducting himself and has since directed choirs of virtually all voice combinations and with members from age eight to eighty. His choirs are known for their passion, energy, and ability to communicate deeply with the listener. Though his roots and training are clearly in the Minnesota Lutheran choral tradition, his focus has been with Unitarian Universalist congregations since 2007.
Mark holds degrees from Augsburg College (BA, mathematics, psychology, sociology) in Minneapolis, MN, and the University of Chicago Divinity School (MA Divinity). He is a member of the American Choral Directors Association (ACDA) and the Association for Unitarian Universalist Music Ministries (AUUMM). In addition to directing choral music, he has always had a parallel full-time career that has included research and evaluation on the effectiveness of leaders and organizations in business, healthcare, and religion, and, in his current position with Optum, developing software to improve the health of millions of people across the U.S.
Mark and his wife, Joan, now live in Livermore, CA, with their rambunctious standard poodle. They have two married sons and a grandchild is on the way. In his spare time, Mark loves to spend time with family, explore the geography and culture of California, and ride or tinker with almost anything that travels on two wheels.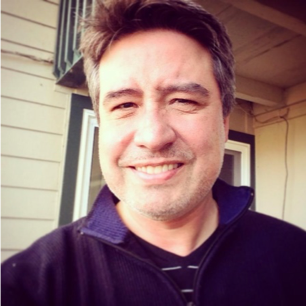 Marcelo Souza
Communications and Church Office Manager
Marcelo Souza
Communications and Church Office Manager
Marcelo Souza was born in Rio de Janeiro, Brazil, and moved to the US as a young adult to attend college. He is a former Minister in the Presbyterian tradition and earned his M.Div. at Westminster Seminary California. He is also currently ABD in a Ph.D. program in Philosophy of Religion and Theology at Claremont Graduate University. He has two children, Sean and Katie, who are 14 and 12 years old respectively. Marcelo comes to us from the Eastern Orthodox tradition, and besides his love of theology and philosophy books, he has 2 main hobbies: music and – you guessed it – soccer (or properly speaking, football!).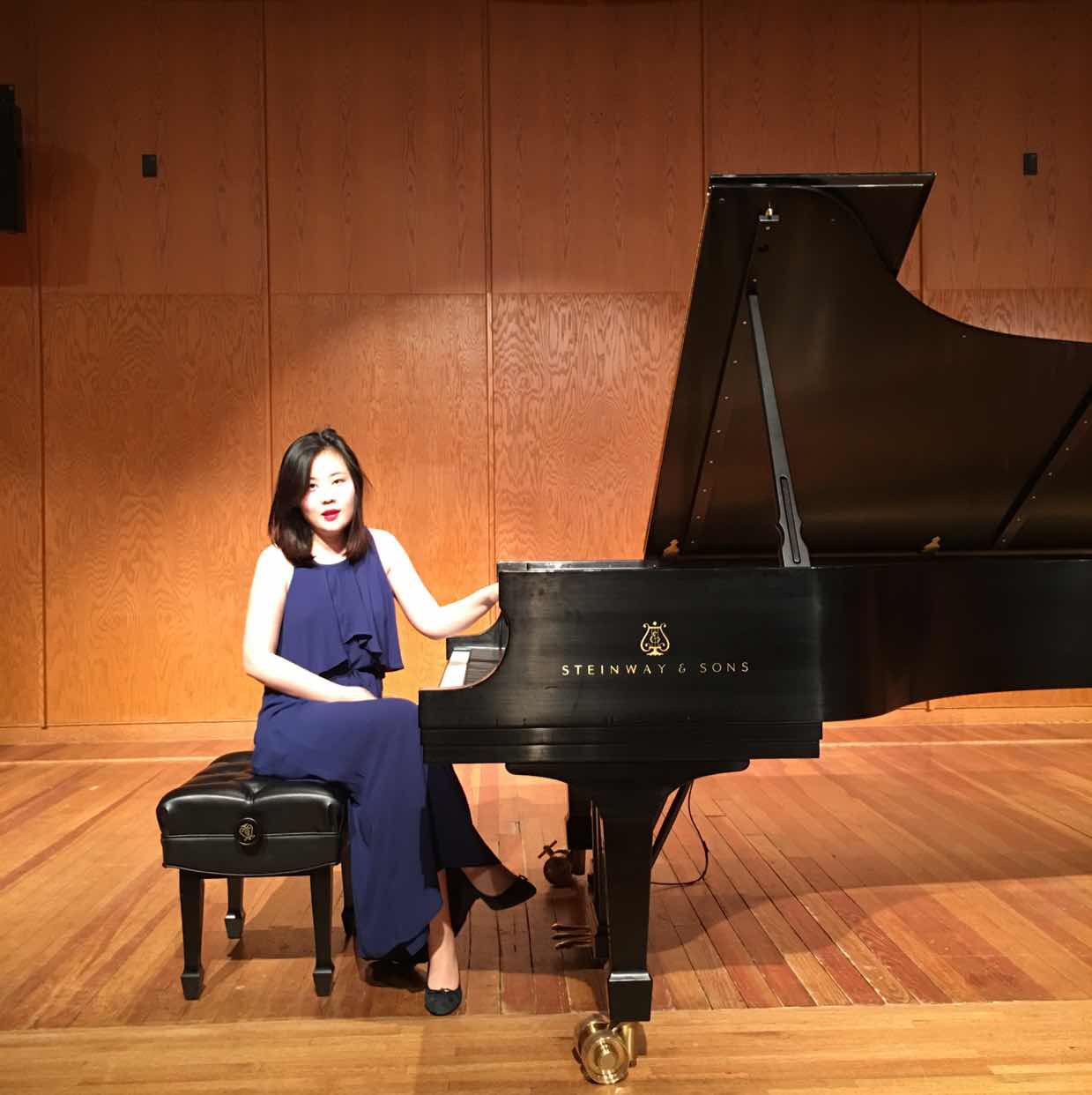 Lian grew up in China and got her undergraduate degree in piano performance from Xinghai Conservatory of Music. She then came to the United States and received her Masters of Music in Piano Performance from the University of Cincinnati. She is working on her Doctor of Musical Arts in Piano.
Lian's husband Leo is a pharmacist, and they have a three-year-old daughter, Aria. When Lian is not playing the piano she likes to listen to classical music, jazz, and Aria has introduced her to Disney music. Lian also likes to travel, work out, do puzzles, and try out new coffee shops.