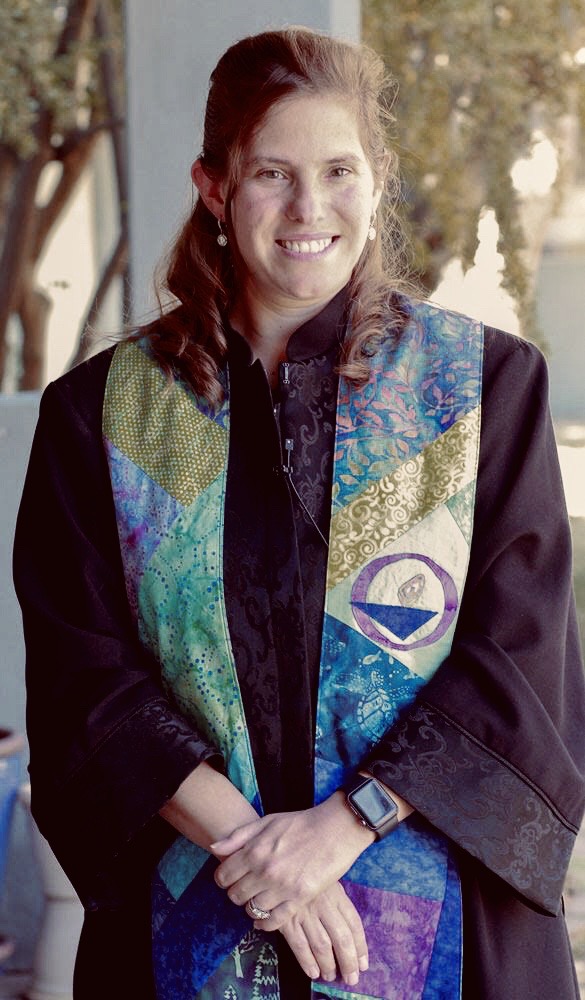 Rev. Eleanor Kilpatrick
Minister
Rev. Eleanor Kilpatrick
Minister
Rev. Ellie Kilpatrick began her settled ministry with UUCiL on August 1
st
, 2019. Originally born and raised in New York City to an interfaith family, she found her way to Unitarian Universalism in 2010. She has a B.A. in religion and history from Oberlin College and a Master of Divinity from Yale Divinity School. After graduating from YDS, she moved to Rochester, NY for her official UUA internship in 2012-13. She moved to the South Bay Area in 2013 with her husband, Mick, where they have lived for the last six years.
Rev. Ellie's background in ministry includes hospital chaplaincy, congregational ministry, community ministry, and justice ministry. She was officially granted preliminary fellowship with the Ministerial Fellowship Committee in 2018, and ordained in June of 2019.
When she is not with the wonderful members and friends of UUCiL, she is with her two year-old daughter, Tali, her husband, Mick, and their dog, Angie, all of whom inspire her life and ministry. She loves theater and singing and may burst into song with you if you are singing a show tune. More than anything, Rev. Ellie loves facilitating connectedness, joy, presence, and love. Community and care is the center of her ministry, though she is always eager to seek intellectual rigor, spiritual growth and transformation. If you would like to meet with Rev. Ellie, she would love to hear from you at reverendellie@uucil.org
Bob Miess became our office manager in 2020. Ordained as a Lutheran minister over 45 years ago, he chose a secular career in technology after three years in the ministry. Bob became a member of the First Unitarian Church of San Jose in 1998, and has been Unitarian Universalist ever since. He works with a dynamic team of Office Associates to support the ministries of our congregation. He and the Office Associates can be reached by email here. If you would like some help with something, or you would like to be a part of the team, or if you have any questions about how we do what we do, he would be happy to help. Just email him here.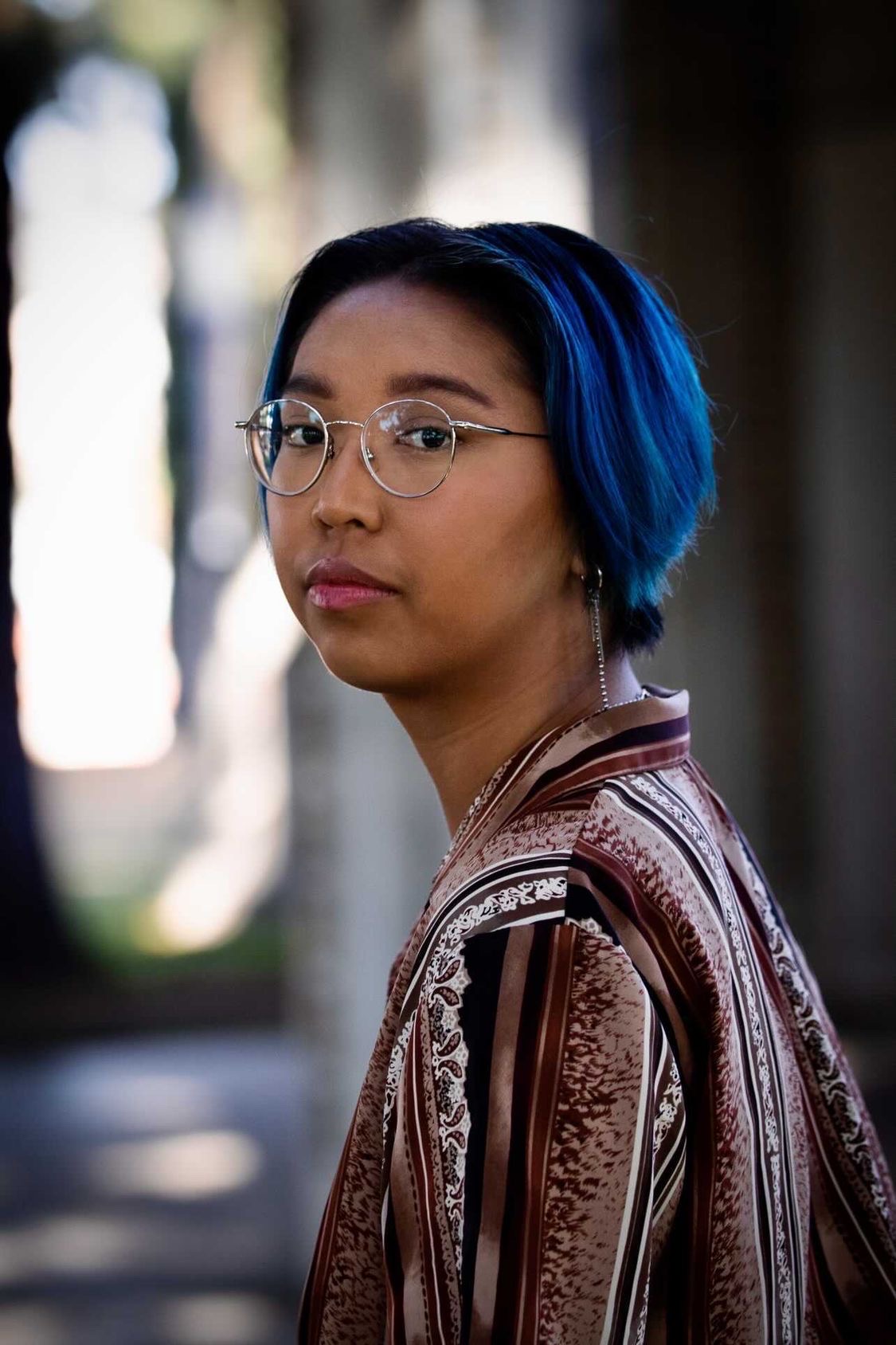 Nicole Bandoquillo
Social Media Manager
Nicole Bandoquillo
Social Media Manager
Nicole Bandoquillo (she/they) is currently a social media manager for UUCiL and also works as a social media manager and marketing assistant for several brands/companies. Nicole currently resides in Long Beach, CA but is originally from Orange County, CA. She currently has an associate's in History and is working on obtaining her Bachelor's Degree. When Nicole isn't working, they are performing, making music, or practicing drums, guitar, and/or bass. She went to Orange County School of the Arts and has played over 30+ venues including the Grammy Museum, the Yost, the Troubadour, and the Observatory in Santa Ana, CA. Nicole loves hanging out with their friends and family, trying new food, thrifting, reading, collecting vinyl records, 
collecting vintage goods 
and cuddling their German Shepherd Husky, Baby and their other pup, Penny!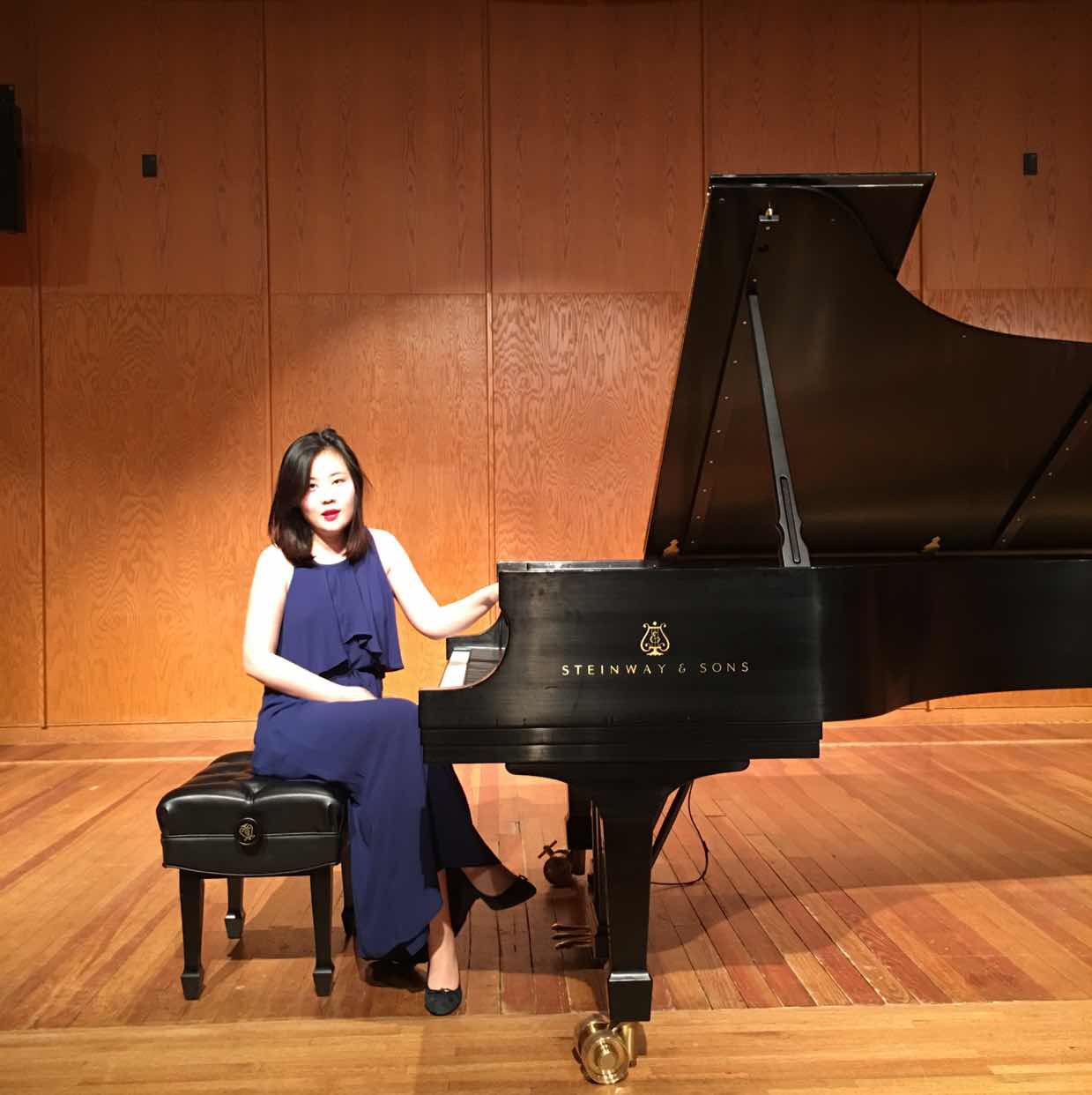 Lian grew up in China and got her undergraduate degree in piano performance from Xinghai Conservatory of Music. She then came to the United States and received her Masters of Music in Piano Performance from the University of Cincinnati. She is working on her Doctor of Musical Arts in Piano.
Lian's husband Leo is a pharmacist, and they have a three-year-old daughter, Aria. When Lian is not playing the piano she likes to listen to classical music, jazz, and Aria has introduced her to Disney music. Lian also likes to travel, work out, do puzzles, and try out new coffee shops.