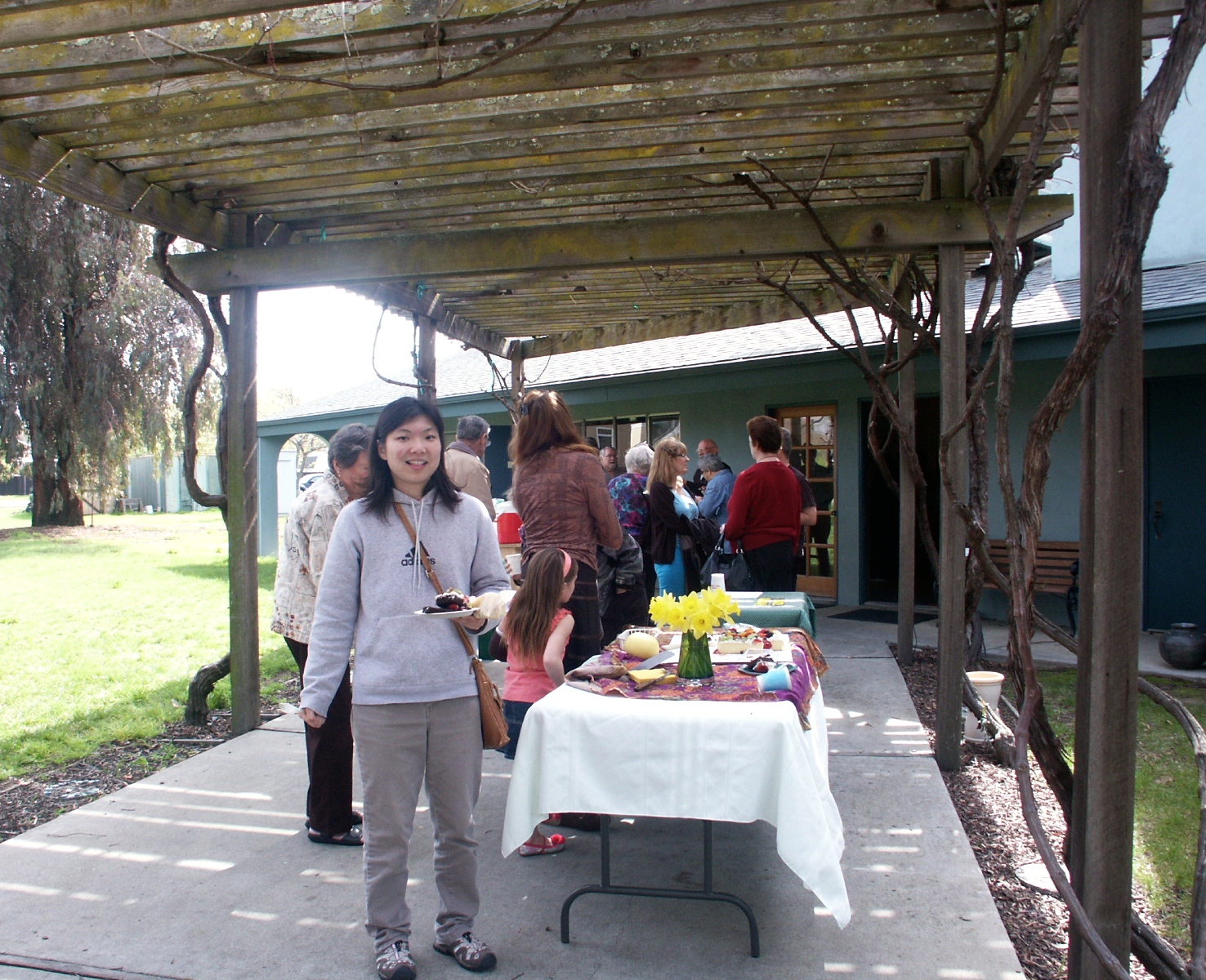 Looking for a way to get to know church members better? Participate in a UUCiL Circle Supper! In these friendly gatherings, groups of 6-10 church members get together about once a month to share a potluck meal and conversation. Members old and new enjoy this yummy, low-pressure opportunity to get to know each other better. 
Once groups are formed, members coordinate schedules to determine the best dates to meet, and depending on group size and availability, the rotation continues anywhere from 3 – 5 months. Everyone takes a turn hosting at their home, but groups have also been known to meet for a picnic at a favorite park if space is limited. It is expected that the host provides the main dish, while sides, drinks, and desserts are sorted out among the rest of the group. 
If you are unable to host or make regular commitments, you can also participate as an alternate. Alternates are not regular group members; instead, they are called in if a regular group member is unable to attend.  
Questions? Ask Annette Alvarez at annette873@aol.com.