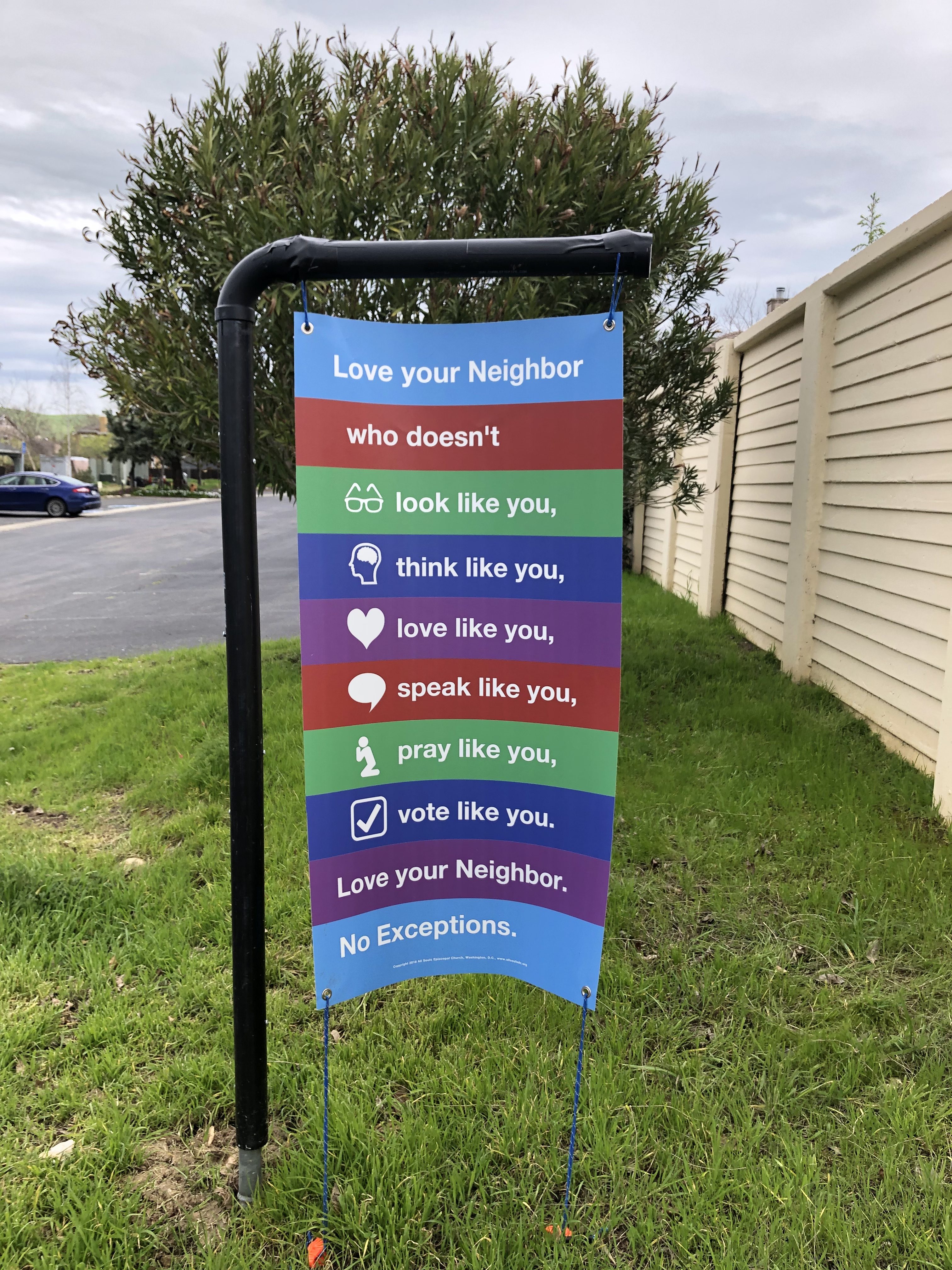 Making our world a more just and compassionate place is at the heart of our faith. Our members have often been public witnesses advocating for change and standing up for what we believe through contacting state legislators and congressional representatives and showing up at rallies.
To get involved, please contact the UUCiL office and ask that someone from the Social Justice Committee contact you about specific opportunities.
Our Social Justice Committee offers educational opportunities to the church and the larger community with our forums and other events, covering an array of topics including LGBTQ issues, environmental concerns, immigration, homelessness, and racial justice. The committee also recommends tithing recipients so we can share our financial resources with organizations that support our principles through funds from the Sunday collection.
February 6 at 12:30 p.m. in person in the sanctuary and virtually via zoom.
February's book is Being Heumann: An Unrepentant Memoir of a Disability Rights Activist by Judith Heumann with Kristen Joiner. A story of fighting to belong in a world that wasn't built for all of us and of one woman's activism — from the streets of Brooklyn and San Francisco to inside the halls of Washington — recounts Judy Heumann's lifelong battle to achieve respect, acceptance and inclusion in society.
March 6 at 12:30 in person in the sanctuary and virtually via zoom (stayed tuned for updates by joining our newsletter).
March's book is Little Fires Everywhere by Celeste Ng. Goodreads says, "Little Fires Everywhere explores the weight of secrets, the nature of art and identity, and the ferocious pull of motherhood–and the danger of believing that following the rules can avert disaster."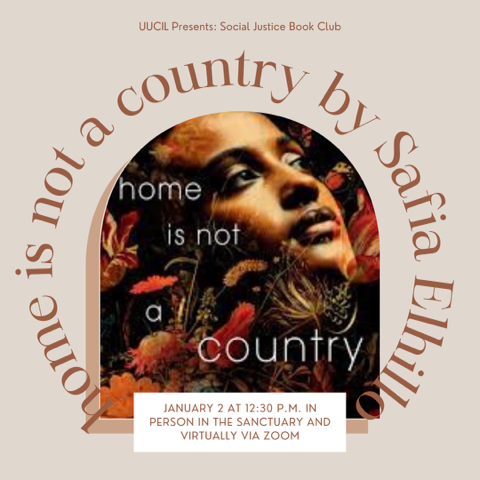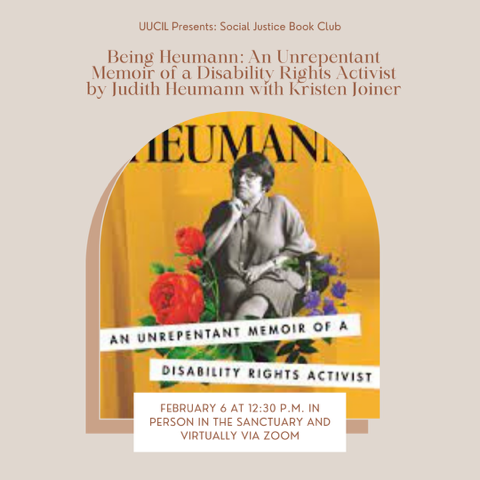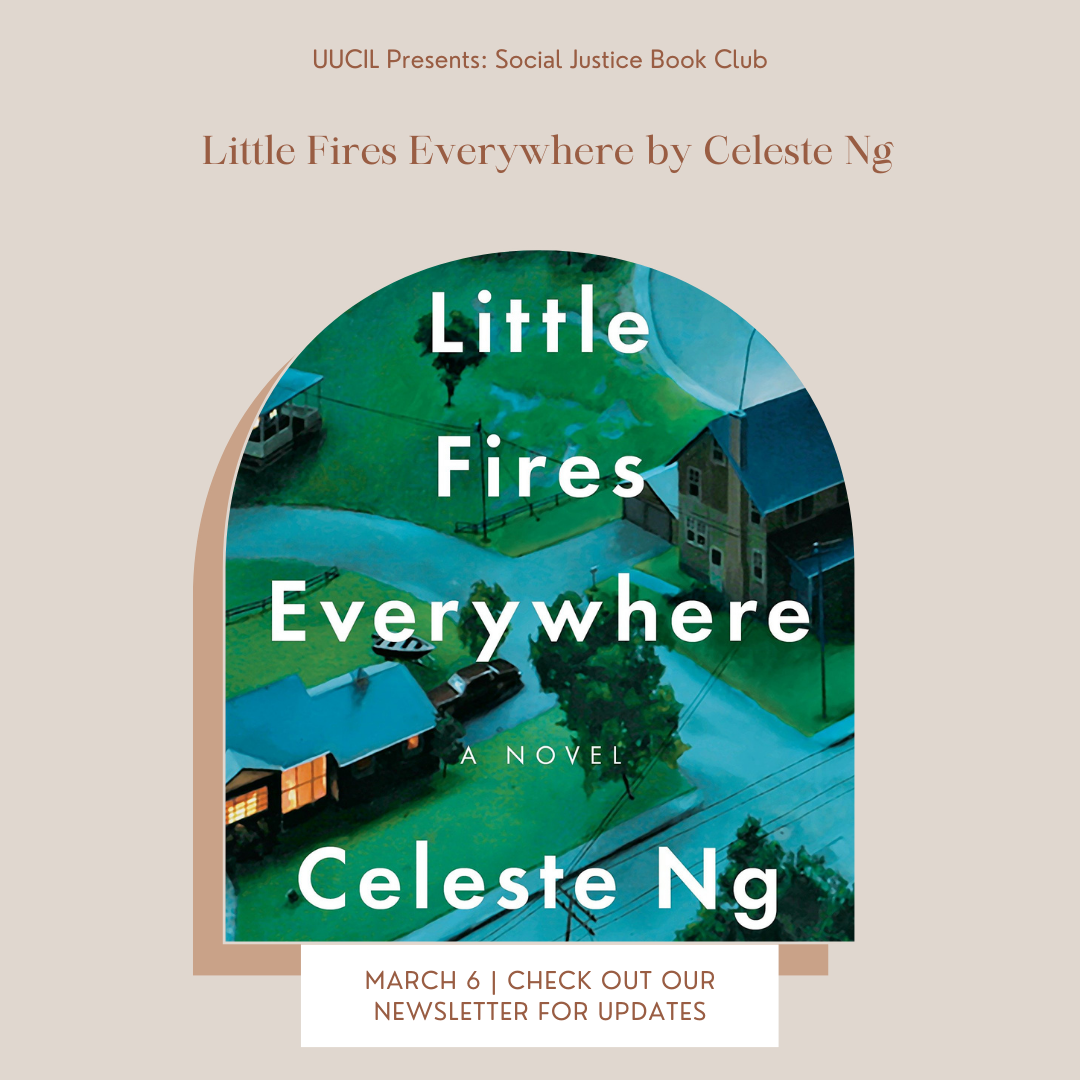 Our Unitarian Universalist shared values include stewardship of our earth and our environment, and UUCiL works to carry this out in a number of ways. One way is the 40-
panel, 12KW solar power installation on the roof of the Tot Green Building, just north of the Sanctuary.
Installed in 2018, the panels provide all of the electricity needed by UUCiL throughout the year. In their first full year of operation, we produced more electricity than we used, and our electric bill was reduced by approximately $4000. The five hot water heaters on our campus are also electric, to further reduce our carbon footprint.
More important than the effect on our budget is the positive effect on the atmosphere by decreasing the amount of carbon-based fuel needed to generate that much electricity. We are doing our best to look after 'the interdependent web of all living things.'
UUCiL took the Clean Air Day Pledge in 2021.  For up to date information from the Coalition for Clean Air please follow this link:  https://www.ccair.org/
Members of our congregation have been involved in the founding and serve as staff, board members, and volunteers at organizations serving the community throughout Livermore. Below are some of the organizations we support.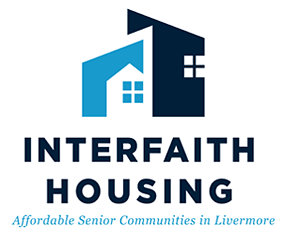 Interfaith Housing
Our church serves on the board of Interfaith Housing, Inc, a non-profit that provides low-cost housing for senior citizens in Livermore, CA.
Tri-Valley Haven
Tri-Valley Haven is a vital community resource serving adults and children who have experienced domestic violence, sexual assault, or homelessness. 

Community Laundry Project
Our church collaborates with Asbury United Methodist Church to run a small laundry facility on the grounds at Asbury United Methodist Church on East Avenue in Livermore.